When you're bored of going out for coffee or seeing a movie at the cinema, what do you do instead when you want a fun date activity? Here are just a few ideas.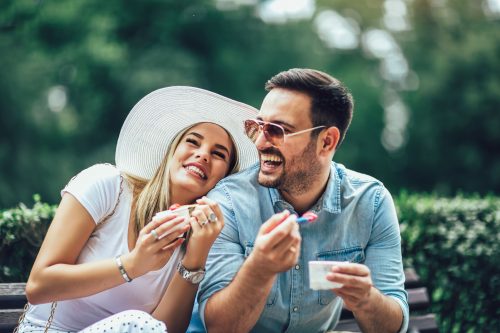 Go for gelato
Coffee isn't everyone's ideal, but the idea of going for refreshment over which you can talk and hang out is a good one. Gelato is the next step up from ice cream (compare the two and you'll see what we mean) and dedicated gelaterias have lots of flavours to try out. Sample a few and compare notes with your date.
Try an escape room.
It'll give you something to bond together over, and is a fun way of getting to know how the other person handles pressure! It's not the best idea for a first date, but a few dates down the line it's a great thing to do.
Be a tourist
Go on a walking tour or hop on a tour bus and discover your city through the eyes of a tourist. It's sure to teach you new things about your city.
Visit an art gallery
The more surreal the better. Ask each other what the paintings or sculptures or installations remind them of. The more random the answer is, the better!
Cook dinner together
One of you cooks the main course, the other person is in charge of the starter and dessert. You can confer on what to make, or leave it as a surprise. Afterwards, you'll get to enjoy dinner together, as well as having had the fun of cooking side-by-side.