Fancy travelling, don't really mind where to, but also not so keen on paying huge amounts of money for accommodation? If yes, then becoming a house sitter is one option.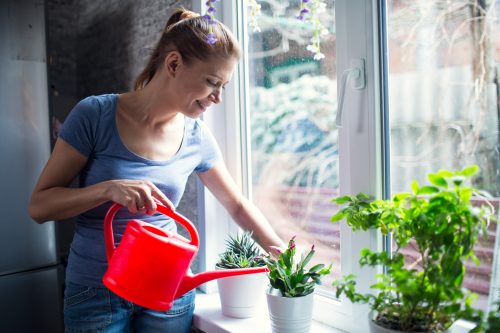 If becoming a house sitter is something which sounds like a job for you (after all, you get to stay in some amazing houses, rent free), but you have no idea how to get started, then this post is for you.
Firstly, make sure that your opening headline is clear and attention-grabbing. A good example is, "I'm a meticulously-tidy, pet-friendly globetrotter seeking house-sitting opportunities in the [insert city name here] area". Your headline could also include the time of year and length of time you wish to house-sit if that is important to you.
After you have your opener, make sure that your CV is appropriate. If you haven't house-sat before, offer to do so for friends or relatives. This is a good way to gain experience and references. Don't worry if you can't do this and you've not house-sat before though. Instead, highlight any transferable skills from jobs you've previously held. For example, have you been a cleaner? Been a babysitter? Or perhaps you've been a homeowner yourself in the past?
Also, ensure that you make clear in your house-sitting resume what services you can provide. Can you pet-sit? Maintain a garden while you're there? How long are you willing to house-sit for? What areas are you looking for house-sitting in?
Next, identify where to advertise. Although there are websites like Craigslist where you can advertise for free, they're not always the safest option. Websites such as trustedhousesitters.com, luxuryhousesitting.com, and mindmyhouse.com are designed especially to connect homeowners to house sitters. There is a small charge to be listed within their house sitter directory, but it is more secure. (Advertising in newspapers is another option.)
When it comes to accepting a job, be sure to ask in the pre-sit interview/emails what your exact duties will be. What household jobs will they want you to do? Are there times of day when you need to be at home? Is there anything about the security system that you should know? It may also be a good idea to see photos of the house before you accept the job!