Some people know what they want to do for a living right from childhood, others discover it later on. But what do you do if you have an epiphany and find out that what you want to do is completely different from what you went and studied at university? All is not lost.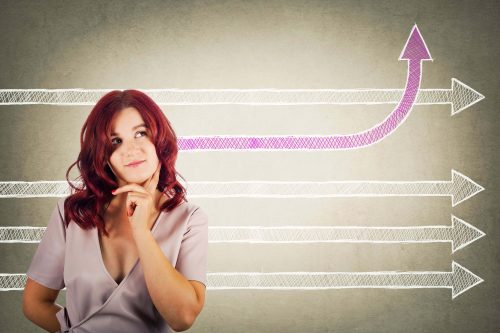 One option is to go back to university to study for your new career. This is a good option, but university is incredibly expensive and not everyone has the time or money to do this. Although you could study part-time and work part-time to help fund your studies, either at a nearby university, or you could study through the Open University. Going through the Open University would give you more flexibility in how fast you complete your degree, and would be cheaper. Studying for a part-time honours degree at a rate of one 60-credit module a year would take six years to complete and would cost £17,568, which is about two-thirds the cost of an equivalent qualification offered as a campus-based university.
You may like to avoid going back to university if you can and simply get straight into your new career. This is entirely possible for many careers. For example, if you studied physics, but have found that journalism is your true calling, you could apply for an entry-level position and work your way up, or get into journalism via an apprenticeship scheme, or get a portfolio of freelance work together to show potential employers. Work experience and relevant placements will also help you to get your foot on the ladder. Entry-level positions, work experience, and apprenticeship schemes are available for a wide variety of careers – though not if your new calling happens to be a move into something like the medical profession.
It may also be the case that you don't need to worry at all. Many job openings don't ask for particular qualifications, and just ask that you achieved a degree of a certain level or higher, typically a 2:2 or a 2:1 or above. Graduate schemes with these types of requirement are particularly common within the business and media sectors.
Essentially what we're trying to say is, if you've completed (or nearly completed) a degree, and found out that what you've studied for your degree isn't what you want to do anymore then it's not a problem. Your future isn't set in stone.