Cooking from scratch can be cheaper, healthier, and great fun too. The only thing is, it takes time to cook a meal, and when you've had a long day at work or at uni, it often seems easier and quicker to order a takeaway or shove a ready-meal in the microwave. This is where doing meal prep comes in handy.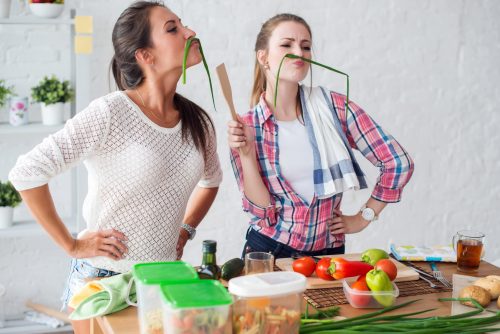 Meal prepping is all about spending a chunk of time at the beginning of the week (the weekend is good!) so that it saves you time later on in the week when you're restricted on time and energy. By preparing key ingredients or meals on a Sunday, you can keep your daily cooking time to under 20 minutes a day – which is spent on reheating or cooking quick last minute ingredients.
One option is to cook in bulk and then divide what you've made into individual portions which can be kept in the fridge or in the freezer for later on. Rather than making a small portion of ham and chorizo pasta, make a family-sized dish. It will only take you a little bit longer and you'll thank yourself later on!
This doesn't mean you have to sacrifice variety though. If you don't fancy eating the same meal day after day, you can either cook a larger batch of a couple of meals and alternate them throughout the following days, or you can prepare the individual components so that you can make spur-of-the-moment meals quickly. For example, cooking a whole chicken at once means that you can have it in sandwiches, with rice and pesto, with a jacket potato and cheese (just 10 minutes to cook in the microwave!), in a stir-fry, or any other number of ways throughout the week.
Peeling and chopping key vegetables that you commonly use and storing them for later in the fridge will save you even more time. Just bung your selection for that night in a pan and off you go!
If you're also stuck for time in the mornings, and you are a fan of smoothies, you can save yourself time there as well. Compile your favourite smoothie combinations ahead of time, freeze them as individual packs, and then all you need to do is blend them in the morning.
With the help of a little bit of advance preparation, you can be eating nutritious home-cooked meals every day, without spending inordinate amounts of time in the kitchen!