We've all been there. We've been given a gift that we know as soon as we open it, is something we'll never use. So, once we have thanked the person who gave it to us (because even if it's not something we really want, it's still a gift and it still deserves a response of thanks to the gift-giver for their generosity) what do we do with it then?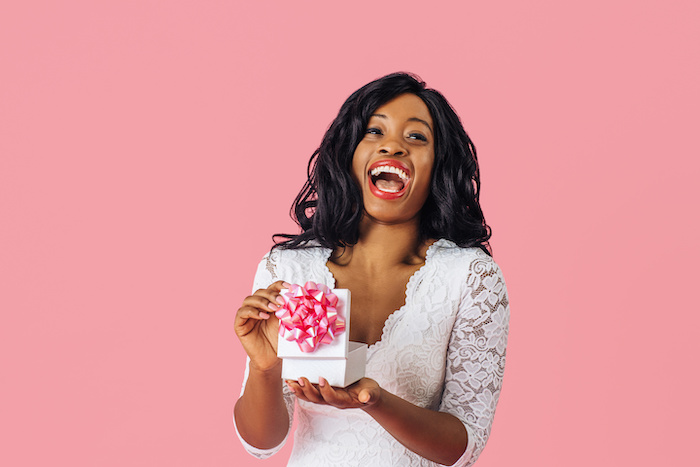 This is where re-gifting comes into its own. Some may say that it's wrong to re-gift, but we say that it's wrong not to! After all, we know that we need to be less wasteful, and what's more wasteful than throwing away a perfectly good item that somebody else could use?
There are some caveats to the re-gifting practise though.
First, make sure that you re-gift with tact. You don't want to be giving the gift back to the person who gave it to you! If you prefer to wait for little while before re-gifting a gift, then leave a note with the gift to remind you of who gave it to you in the first place. Then make sure that the person you gift it on to is not the original giver or their family/best friend. You don't want to be wasteful, but you don't want to cause offence.
Next up, re-gift within a sensible time-frame. If the gift goes out of season, out of date, or gets covered in dust, it's generally no longer a viable item to re-gift.
Finally, and this one should go without saying really, don't use it first! For example, if it's clothing that you've worn once and decide doesn't suit you after all, it's time for the charity shop, or maybe even to sell it on ebay, or repurpose/upcycle it.
Occasionally re-gifting isn't an option. If an aunt says that she can't wait to see the picture she gave you hanging on the wall the next time she visits, then really all you can do is to keep it safely out of the way and only hang it up when she's about to visit.
Our conclusion: re-gifting is often a good thing. It can save waste and spread joy – you may not like something, but you might know someone who does. Just make sure that you re-gift with diplomacy.