Hosting a dinner party isn't all about the food (although good food is definitely an important element!). To take a dinner party to the next level, and leave your guests feeling wowed at the end of the evening, there are other things to take into account when you're planning. How you dress the table and set the tone makes the difference between the meal feeling like an average meal in, or a night of wining and dining.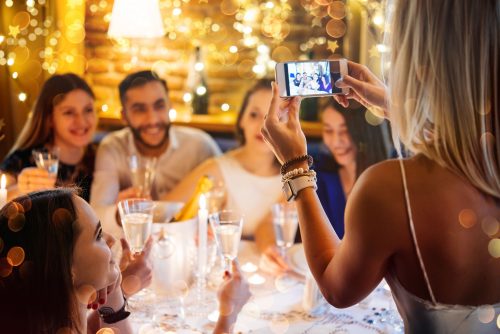 So how do you wow with your dinner party? Try a couple of these top tips.
Place settings
Don't just put out glasses and cutlery – add something personal to each place setting. This may be a hand-drawn name card or a fun photo of that person, alongside a small gift like a chocolate coin or an origami animal. It's up to you what the gift is, and it doesn't need to be expensive, but do make it personal.
Lighting
A candlelit room gives you an intimate atmosphere so consider having a few candles spread (safely) about the room or on the table. If you have dimmer lights, turn the lights down a tad to add to the cosy and relaxed feel.
Add a nice scent
Rosemary is a good choice which can be added to floral displays and one which lasts for a long time. Fragrant flowers are good too.
Music
If your food is a big hit, then you may find that people are too busy eating to talk to each other, so try playing some music quietly in the background to keep the atmosphere going. Create a playlist beforehand, or put a classical album on.