Who you end up sharing a flat with during your first year at university is often not your own choice. It's pot luck who the university puts you with. Or is it? It turns out that each university has very specific ideas about how to find an ideal mix of flatmates, and they vary massively.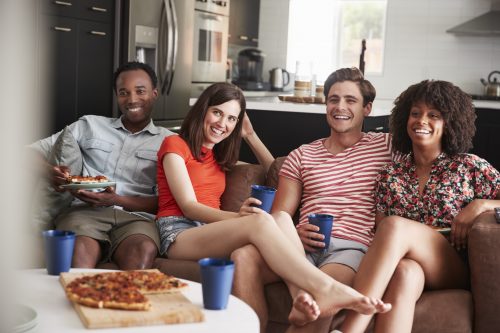 King's College London, Robert Gordon University in Aberdeen, and Bristol University, all try to create balanced communities with a diverse range of nationalities, cultures, religious beliefs, and genders. The universities are keen to mirror in the flats, the overall mix within the student population.
The University of Chichester and Lancaster University both have similar diversity aims, and while they may not diversify the individual flats to such an extent, Chichester aims to have "balanced communities", while Lancaster tries to "avoid homogenous groups in one area".
However, it's also been suggested that one way to reduce homesickness is to place students in the kind of communities they're already used to. This doesn't necessarily mean groups who aren't diverse though. It could be matching students to other students who have similar hobbies, which is the approach which Warwick University has. They feel that "for first-years this can break the ice and help them to settle down and feel less homesick".
Strathclyde is a university which also opts for matching students to an extent. Not only are hobbies taken into account, but they would also "try to place tidy people together" and would "avoid placing morning and night people together as their sleep patterns would clash".
Some universities do allow for student choice though. Keele, Liverpool and Sunderland, offer friendship groups the chance to book rooms together, while the University of the West of England doesn't often house friends together as they say it would affect the social dynamics of residences.
What would you prefer? Matching interests? Or mixing things up?
Via BBC.