If you want to get some exercise, but running on a treadmill in a gym with harsh fluorescent lighting isn't for you, then that's ok. There are plenty of things you can do which involve the great outdoors, and which are a bit more unusual!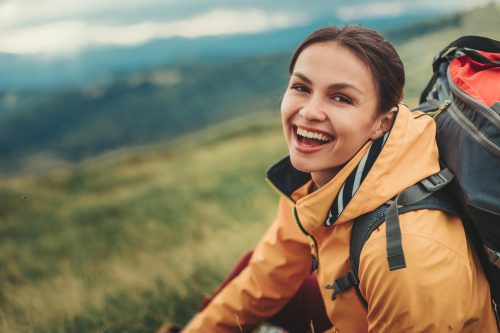 One option is to go hiking. The UK has many beautiful national parks, which means that you're never too far from a place where you can go hiking at the same time as enjoying some really fresh air and marvellous views.
If you don't fancy travelling to a national park, and you live in a big city with some lovely smooth pavements, then you could try rollerblading. The key is to make sure that there aren't too many potholes on your route! And to be fully equipped with all the safety equipment, just in case!
If you like snowboarding and skiing holidays, you could try your hand at windboarding. It's essentially a marriage of skateboarding and windsurfing. Not for the faint-hearted (when the wind gets up you can get some serious air!), but perfect for those who love speed and excitement.
If you want to get higher up than a few metres in the air, paragliding or hang-gliding are both options for daredevils. There are societies across the UK who offer blocks of lessons, or one-off tandem experiences. Though many people find that once they've tried it, they're hooked.
So that's land and air covered, now for water. You could try any number of water-based activities. There's wild swimming, kayaking, canoeing, rowing, or, if you have good balance, paddleboarding.
Our final idea for getting some fresh air and getting your blood pumping is a good old fashioned walk. It's simple, but just a simple ten-minute walk in the park is enough to get your feel-good endorphins going.
Via Independent.