There are fewer heterosexual couples than ever before choosing to get married according to stats from the Office for National Statistics.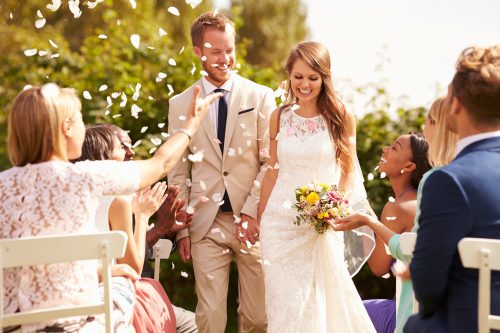 In 2015 the number of opposite-sex couples getting married in the UK was the lowest ever on record, with 21.7 marriages per thousand unmarried men, and 19.8 marriages per thousand unmarried women. The number of opposite-sex couples getting married has been on a gradual long-term decline since the early 1970s, and it does beg questions; do couples today still want to get married? Is it the cost which is holding them back? Is it just that it doesn't seem necessary anymore? Or is not getting married a conscious decision which is being made? Does the modern generation just not want to get married?
Some people cite the prevalence of divorce as a reason they don't want to tie the knot. Although the number of divorces per thousand couples hit an all-time low in 2017 (just over eight opposite-sex couples per thousand divorcing), getting a divorce is a costly, lengthy process which you don't have to go through if you've been in a long-term relationship rather than a marriage. Since you don't need to get married to live together nowadays, why bother? It's cheaper not to bother.
Some who aren't worried about the divorce prospect so much, say that the cost is too high – the average wedding costs £30,355 according to the 2018 National Wedding Survey. Some couples decide that they'd rather spend that money on a deposit for a house, or travelling, or starting a family.
What do you think? Is marriage something you'd still like to do? Or is it an outdated tradition?