Handmade gifts can be a thoughtful, and relatively inexpensive way to surprise your family and friends this festive season. Many of your loved ones will love to get a handmade gift from you. But you can try these handmade gifts your family will actually want to receive so that you can be sure your gift will be a welcome surprise.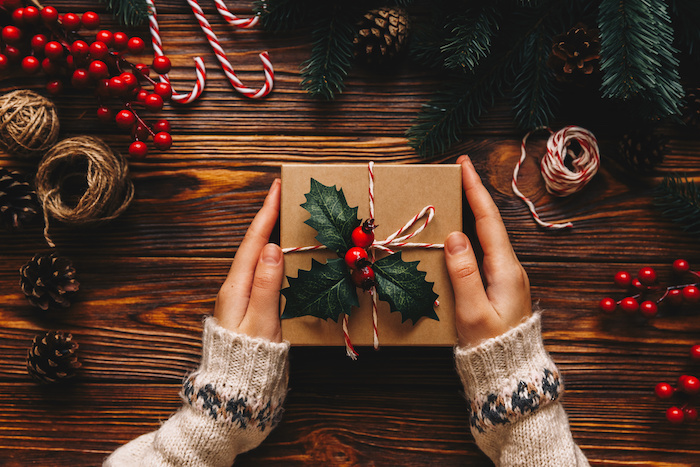 This finger knit blanket looks gorgeous, and incredibly intricate, but it's really easy to make. You don't need knitting experience, or even needles. The only thing you do need is a good quality chunky yarn. Some knitters recommend that beginners try using a wool/acrylic blend yarn rather than one of pure wool. Once you have your yarn, check out some YouTube tutorials and get going.
This glass bottle is simple to make. All you need is a glass water bottle, stencils, etching cream, and gloves. Follow the instructions on the etching cream and make any designs you want. You can even try making your own stencils or personalising the water bottle. Make sure you wear gloves and be aware that etching cream will only work on glass. It won't work on plastic, or any other materials.
This coffee body scrub is so easy to make, smells amazing and is great for the skin. It's the perfect morning wake up. All you need is coconut oil, coffee grounds, sugar, and cinnamon. You can get some inexpensive glass mason jars that you can fill. You can also decorate the jar with things like ribbon, burlap, or lace. You can use a gift tag as a label to mark what's in the jar.
Homemade bath bombs make a great gift. There's nothing better than a relaxing bath, with a bath bomb of your favourite scent. They're simple to make, but you can experiment with different essential oils, fragrances, and shapes. You can use chocolate moulds, or you can get bath bomb moulds in all sorts of shapes, including traditional ball shapes, stars, shells, or more Christmas themed ones, like Santa, or a gingerbread person. Once you've made the bath bombs, you can put them into gift bags, and tie them up with Christmas ribbon.
This is a cute gift idea for your little ones to get involved with. All you need is fabric paint in a few colours, some white tea towels, and a paint brush. Use a green fabric paint on your little one's hand and press down onto the tea towel. You could paint on some baubles in different colours, and a yellow star for the top of the tree. You could even paint on the year, so it's a special keepsake. It can be a good idea for you to wash the tea towels according to the instructions on the fabric paint before you gift them to your loved ones.