Paper flower crowns are a great springtime craft to make! Get inspired by your favourite flowers and plants, follow these steps. All ages can have fun decorating crowns together, so why not join in! Don't forget to share snaps of your creations with us on social media.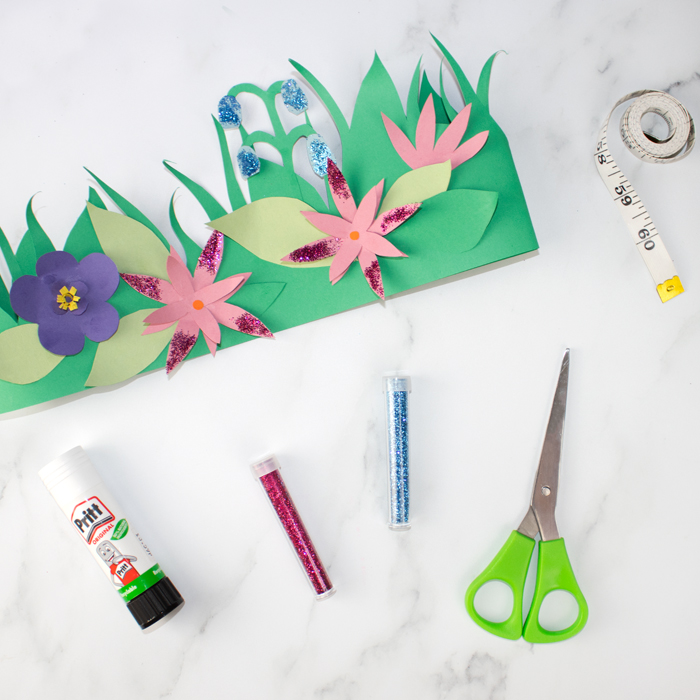 1.
Get all your materials together
You will need:
• Coloured Paper
• Scissors
• Pencil
• Glue Stick
• Measuring Tape
• Glitter (optional)
Don't be afraid to get out your felt tip pens and paints so you can customize your crown in whatever way you like!

2.
Next, measure the circumference of your little one's head.

3.
Draw a grass outline, starting with a line the length of the circumference of your little one's head, and then draw spiky grass shapes going upwards from the line. Cut this out for your little one.

4.
Draw and cut out a variety of flower and leaf shapes. You can use this opportunity to look at lots of different flowers and plants outside and try to recreate them for your crown!

5.
Using the glue stick, add glitter to your flowers!

6.
Organise your flowers and leaves in an order you like. Once you and your little one are happy with the arrangement stick them down using the glue stick.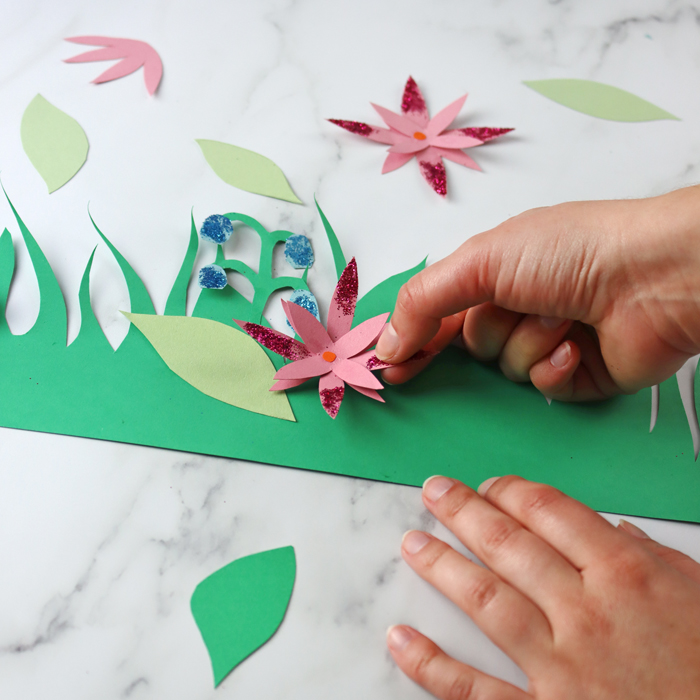 7.
You can curl the ends of the grass and leaves using your thumb nail and index finger by pinching them together with the card between and dragging your nail upwards to give the crown more texture!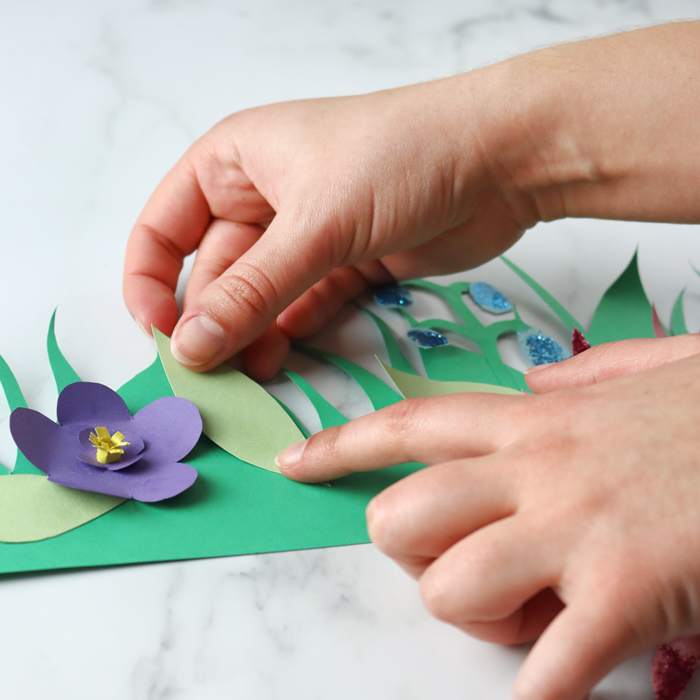 8.
Using the glue stick, stick the ends of the crown together to form the crown shape.