Watercolour painting is a really fun activity, and a great way to appreciate the world around you! We've put together some step-by-step instructions on how you can get started with watercolours, so why not grab a paint brush and get inspired to paint? Don't forget to share snaps of your art with us on social media.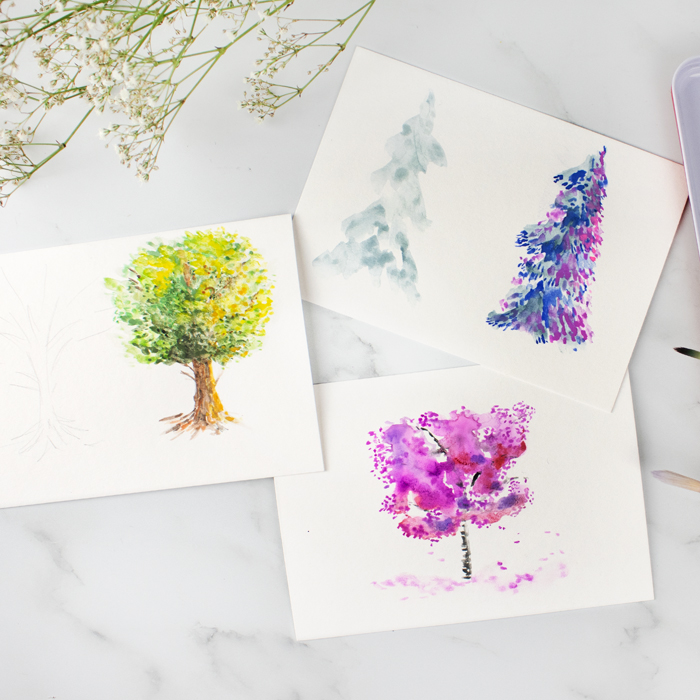 1.
Gather your materials, all you need is;
• Watercolours
• Pencil
• Watercolour Paper
• Water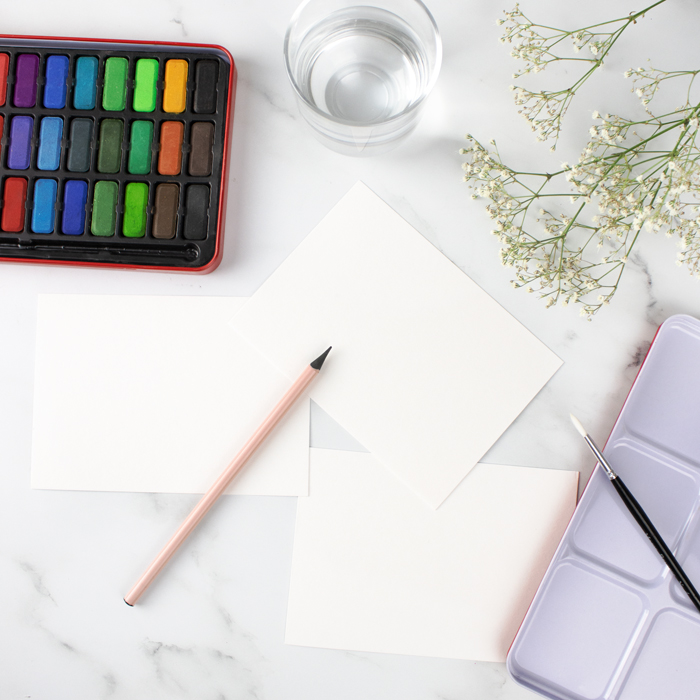 2.
Draw a faint outline of your tree in pencil. You can choose any shape you like! Why not take a look at the trees outside and try to copy them?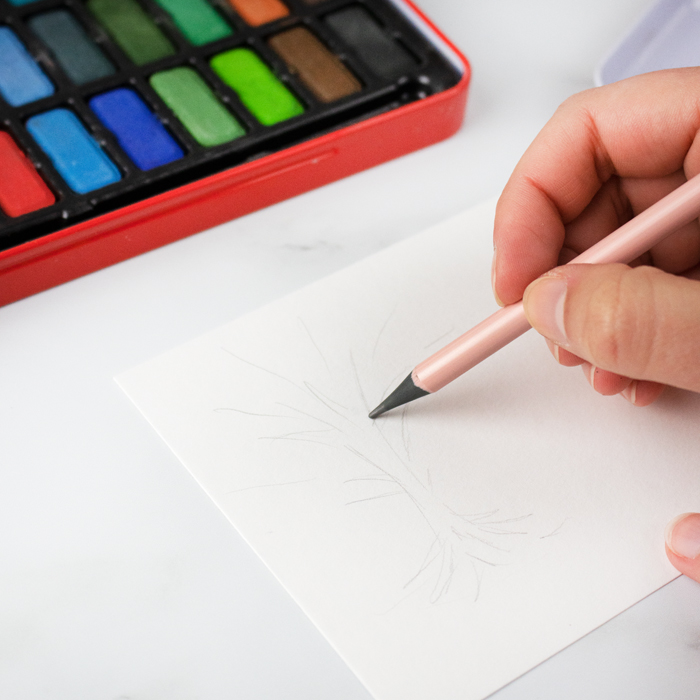 3.
Start painting using watered down paint. Start by following the shape of the trunk as your first layer. Fill in the trunk, and then do some strokes coming from the top to make your branches. Keep looking at your trees outside (or a photo) and pay close attention to the shapes and directions of the branches and try to copy them.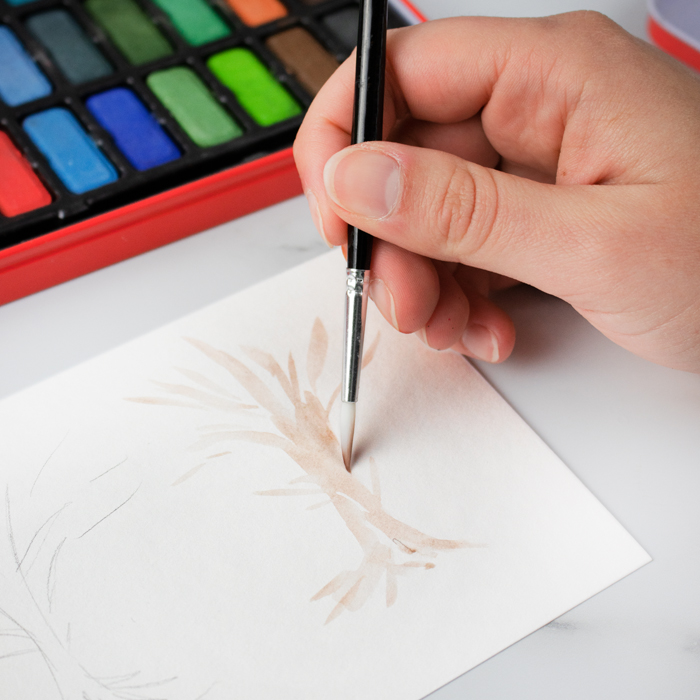 4.
Now is time for leaves! Use small little strokes over the top of the branches to form your leaves. Use one colour at a time, working in layers of different colours on top of each other. Wait for each layer of paint to dry in between and slowly build up the colours, use different brush strokes to achieve different textures. Pay attention to the tree you're looking at and try to follow the shape of the leaves. Try to look at what areas of the tree are dark, and which are light, and copy that in your painting. Why not go crazy and mix some colours to create new ones!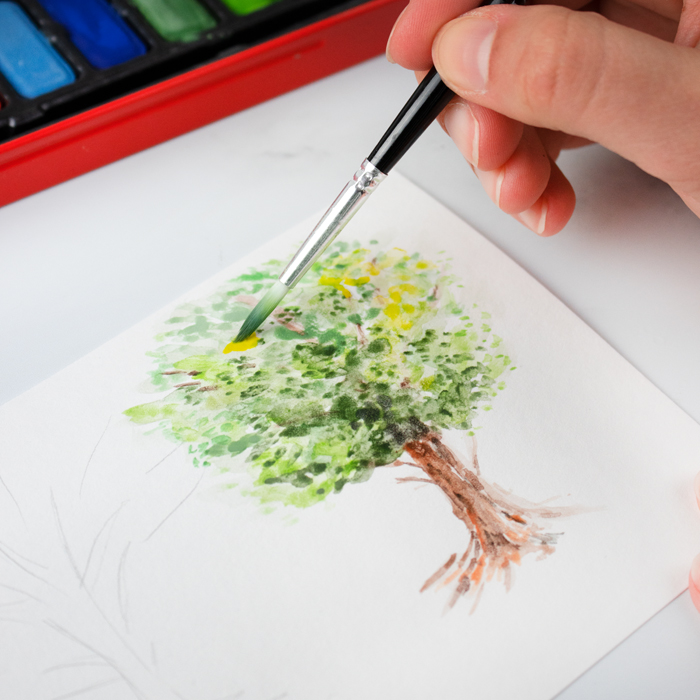 5.
Once you've mastered this technique, you can experiment with more shapes and colours and create your own beautiful forest!