Spring is here, and that means it's time to get the little ones back outside, and active. After a long, cold winter, some children might need a little encouragement, or ideas on what to do outside. These Spring activities are just the inspiration your little ones need to get the most of the great outdoors!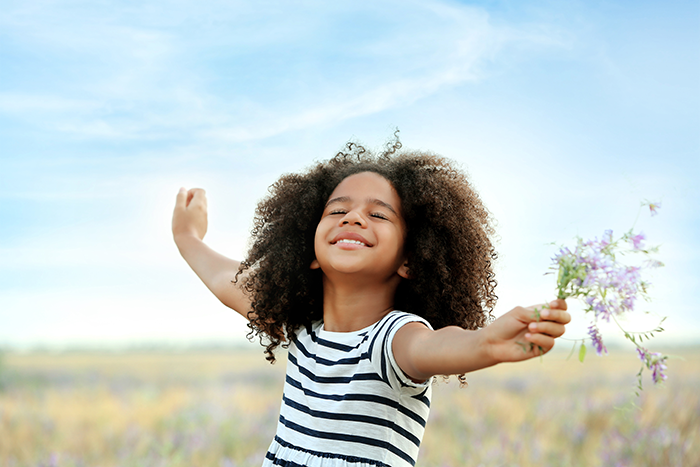 Biking
Cycling is a fun way for all the family to get exercising. When you get the bikes out of storage, you'll need to check the brakes, tyres, and the height of the bike. If you don't feel comfortable, many reputable cycling shops offer a check-up service so they can do this for you.
Go for a Walk
Going for a walk can seem a little boring for some children but it doesn't need to be. There's so many different ways you can make a walk more exciting.
A Colour Walk – a colour walk can be when you look to see if you can find items in every colour of the rainbow. You could also try looking for items in the same colours as the clothes you're wearing.
A Senses Walk – Ask your little ones to use all their senses when you go for a walk. Ask what they can see, smell, hear, and touch. Ask what small items like small stones, twigs, or leaves feel like in their hands.
Shape Hunt Walk – Encourage your little ones to look for different shapes in nature. Look for circles, squares and triangles. Older children might be able to look for more complex shapes, or even 3D shapes.
Alphabet Walk – Try to find items for every letter of the alphabet.
Learn About Nature Walk – Take a camera, or a camera phone and take pictures of trees, plants, and any wildlife you find. When you get home, try to find out more information about what you've seen. On your next walk, see if you can identify different types of trees by their leaves, seeds and bark.
Art Walk – On your walk, gather items that you can use for arts and crafts. Look for stones that you can paint and decorate together, or gather twigs and leaves to use as paintbrushes. Be as creative as your want to be.
Night Walk – A walk in the late evening, or during the night can be very exciting for older children. You can point out and talk about how everything is different in the darker light. Listen out for bats and other nocturnal creatures as well.
Have a Picnic
Picnics are wonderful for little ones. Pack up a hamper and go to your local park, or even just as far as your back garden. If there are heavy Spring showers, you could have the picnic on the floor of your living room.
Play in the Rain
Rain doesn't have to put a stop to your outdoor fun. Your little one will love jumping in puddles, and playing in the rain. You could even try your hand at making paper boats, and have a sailing race. Just make sure that you have hot water for a bath to warm up afterwards.
Fun with the Wind
Windy days also don't have to mean that you're stuck indoors. You can have plenty of fun outside with the wind. You can try flying a kite, or try making something like a pinwheel, or a wind sock to learn about how the wind works.