We're all looking forward to Summer. Good weather, barbecues, spending time with friends and family, and going on some family adventures in your local area and further afield. What's not to look forward to? However, before you start packing, we need to talk about sun protection for your little one.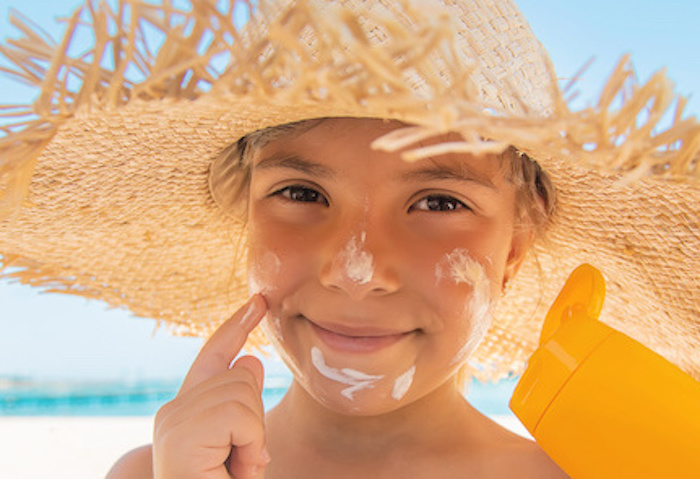 Sun protection tips for babies
Babies under six months shouldn't be in direct sunlight. They have extremely delicate skin and can burn incredibly easily. These tips can help you keep your baby safe.
Avoid exposing your baby to direct sunlight. Put UV mesh screens on the car windows.
Use a UV parasol, or pushchair/pram cover when you're taking your baby outside.
Only take your baby outside when the sun is at its least intense. Avoid going outside between 10am and 4pm. Early morning and early evening walks are better for your baby's skin.
Many sun creams aren't advised for babies under 6 months – always check the label.
Sun protection tips for little ones
Protecting your little one from the sun is easy, but it needs to be something you get into the habit of doing. Follow these tips for children to help you keep your little one's skin sun safe.
Toddlers and babies over 6 months should also be kept inside if you're able, or in a cool and shady spot away from direct sunlight during the hours of 10am to 4pm, as the sun is hottest during those times.
You'll need to use a sun protection lotion, cream or spray on your little one. Look for one that has UVA and UVB protection. Both types of UV rays can cause skin damage.
Any protection for children needs to have an SPF of at least 30. Most sun protection for children has an SPF of 50.
You can find sun protection in milk, cream, lotion, or spray formulas. Creams are generally better for children. However, if you use sprays, don't spray directly onto your little one. Always spray onto your hand first.
Always patch test any new sun protection before you use it.
Aim to apply the sunscreen around 20 minutes before going outside.
Sun protection needs to be re-applied every two hours.
It also needs to be reapplied after swimming.
Another thing that you need to be aware of to keep your little one safe during the sunny months is that you still need to use sunscreen even on cloudy days. Almost 90% of UV rays can pass through light clouds. You should check the UV index to determine your own level of sun protection, but always use the highest available SPF for your children.