If you're looking for baby name inspiration for your Summer baby, then check out some of these suggestions!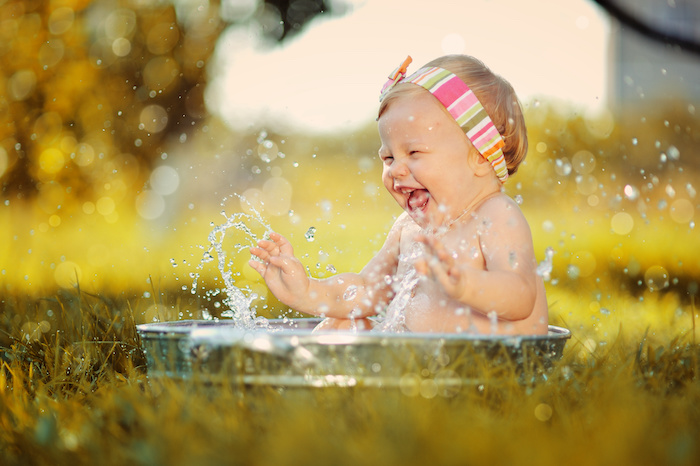 Summer inspired girl's names
Aurora – This Latin name means the Goddess of dawn. Can also refer to Aurora Borealis, or the Northern Lights.
Birdie – This name means bright in German, but it's also a familiar form of Bertha. It's a vintage Summer inspired name that is making a big comeback.
Coral – Inspired by the coral reef.
Ebe – Greek inspired name than means 'youthful like a flower'.
Isla – This is a Scottish name, relating to the River Isla, but it could also remind you of an island.
Kira – Kira has a few meanings and spellings. The Persian meaning is sun, the Latin meaning is light, the Greek version, Kyra means 'noble one', and the Russian meaning is throne.
Meadow – This is an English name, and reminds people of a green field, in the sun.
Nerida – This is a Greek name, meaning sea nymph, or mermaid.
Ruby – This name is the birthstone for the month of July
Sunny – This is an English name and relates to sunshine.
Thalassa – This is a Greek name meaning sea or ocean.
Summer inspired boy's names
Bay – This can be a unisex name but is very popular for baby boys. It relates to water.
Beckett – This is an Irish and English name. It means a place for bees to stay.
Birch – This is a name relating to the tall tree.
Dayton – This English name means bright, sunny town.
Dune – This name is related to the beach and sand dunes. Perfect for a little Summer boy.
Dylan – This Welsh name means sea.
Lake – This can be a unisex name but is a really popular choice for boys.
Leo – This is a shortened version of the German name Leon. It means lion.
Lin – This is a Burmese name meaning bright. It can also be used as a shortened version of Lyndon.
Luca – This is a version of the Latin name Lucius, which means bringer of light.
River – This tranquil boy's name means water that flows to the sea.