Toddler breakfast ideas can be a lifesaver if your mornings are busy, and stressful. Breakfasts for toddlers need to be quick and easy to make, while interesting enough to encourage them to eat. Toddlers also thrive on routine, so you'll also need to make sure that the toddler breakfast ideas you offer them are familiar in some way.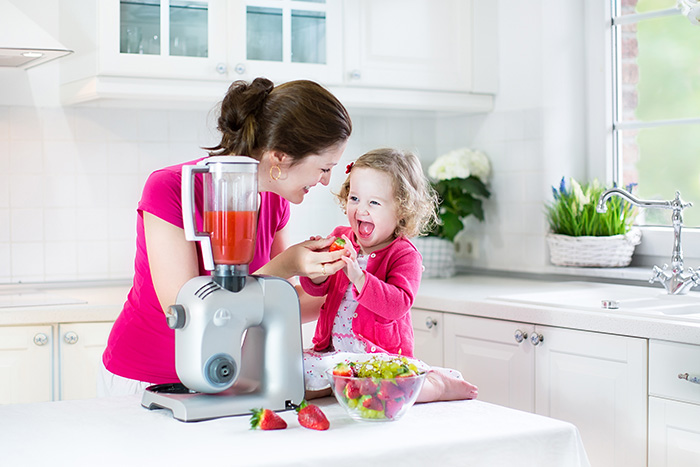 Snack Plates And Smoothies
Snack plates and smoothies are wonderful ways for your little one to get plenty of fruit to start their day. Keep things easy and familiar. A simple snack plate could be some crackers, or toast points, fruit, and cheese. A simple smoothie could easily be made with plain yoghurt and fresh strawberries. Another great smoothie is milk, half a banana, and your little one's favourite berries. Snack plates, and smoothies are wonderful toddler breakfast ideas that can be varied to suit your toddler.
Overnight Oats
Overnight oats do need some preparation the night before, but they're worth it. They're thick and creamy, and the consistency means that they may be a little easier for your little one to feed themselves.
Ingredients
Quick oats
Apple sauce
Plain yoghurt
Hemp seeds, chia seeds, or flax seeds
Method
Mix all the ingredients together. Portion out into smaller containers and leave in the fridge overnight. The oats will soften, and thicken, making a perfect toddler breakfast.
You can replace the apple sauce with any kind of fruit puree according to your little one's taste. You could also add some fresh berries in the morning, or customise the mix to whatever flavours your little one enjoys.
Breakfast Bars
This toddler breakfast idea does need some preparation, but you can make a batch of breakfast bars at the weekend and store them until needed. They'll store in an airtight container for around five days, but they can be frozen for up to three months.
Ingredients
Rolled oats or quick oats
Seed butter
Cinnamon
Vanilla extract
Baking powder
Honey
Jam
Method
Mix all the wet ingredients together – honey, seed butter, and vanilla extract.
In a food processor, mix the rolled oats, baking powder and cinnamon. If you're using quick oats, you can mix the dry ingredients with a hand mixer.
Mix the wet and dry ingredients together, and press most of the dough into a baking tray to make a layer. Save about 6 ounces of the dough.
Next, spread the jam across that layer of dough. You can use whatever flavour of jam your little one would like.
Take the dough you've saved and break it into little chunks and spread them across the top of the jam.
Bake in a preheated oven at around 175 degrees, for around 20 minutes or until golden brown.
Allow to cool and cut into toddler sized pieces.