Spring arts and crafts are a great way to celebrate the changing seasons! Daffodils, buds in the trees, lambs in the fields, and warmer days. Spring showers can still be a bit of a problem, but there are so many spring arts and crafts that you can do to pass the time during the rainy days!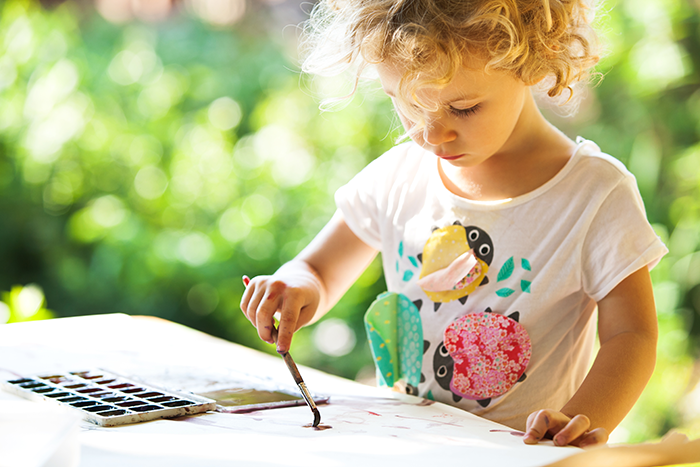 Paper Plate Rainbows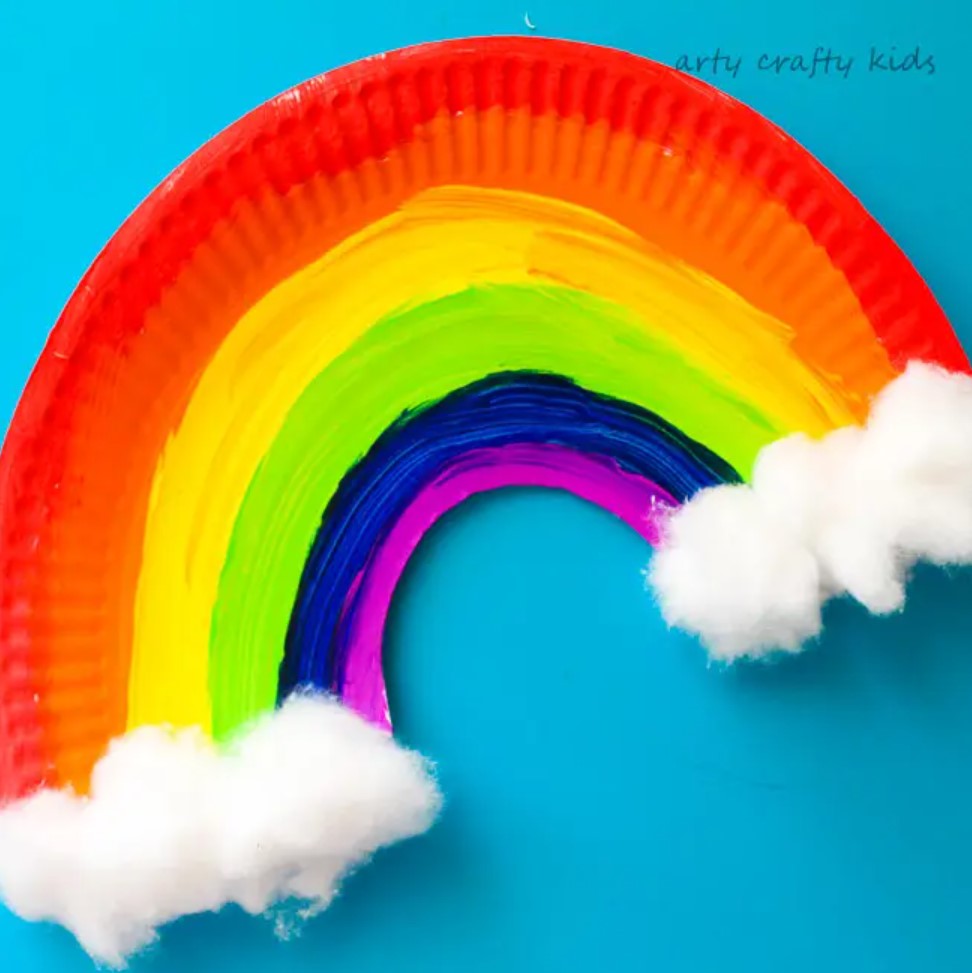 Paper plate rainbows are a simple spring craft that's perfect for little hands.
You will need:
Paper plate
Paint
Glue
Cotton wool balls
Method
Cut the paper plate in half, and then cut a small semi-circle out from the bottom.
Paint on the different colours of the rainbow. You could use this to teach your little one about the colours of the rainbow, or let their imaginations run wild.
Let it dry.
Once dry, glue some cotton wool balls on the bottom of each side to make clouds.
Pom Pom Caterpillars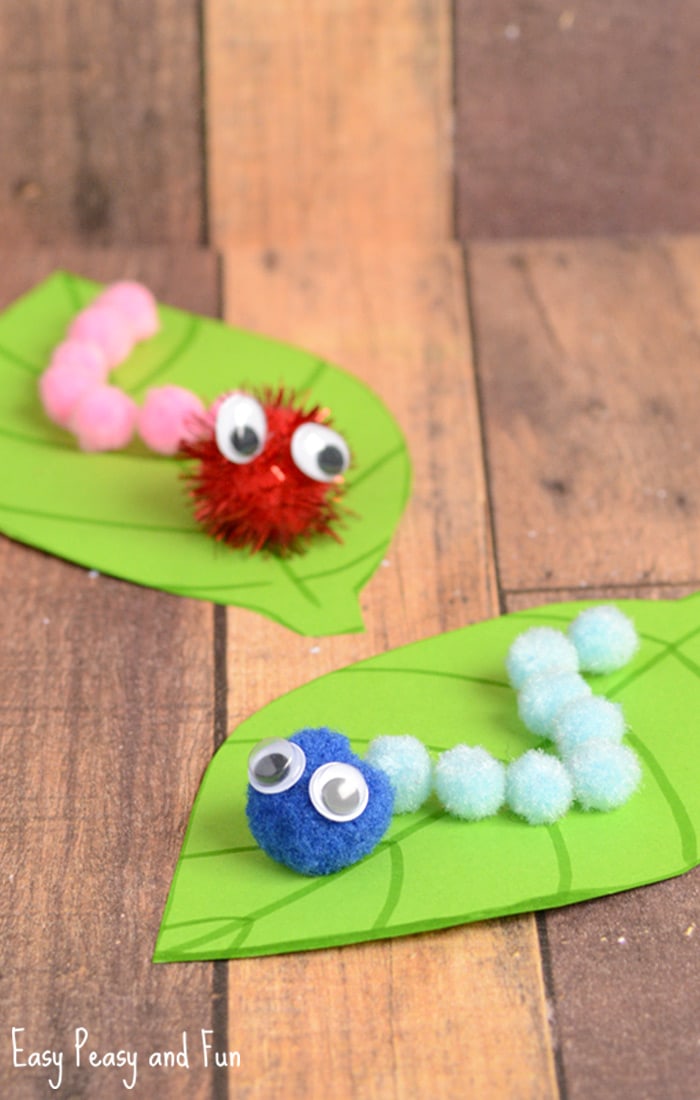 Spring arts and crafts aren't just fun, but they also provide a learning opportunity for your child. These pom pom caterpillars are really cute, but you can also help your little one learn about caterpillars and butterflies.
You will need:
Green card
Pom poms in different sizes
Googly eyes
Green marker
Glue
Method
Draw a leaf shape on the green card with the green marker, and cut it out.
Glue a wiggly line of glue on the leaf.
Use a medium sized pom pom for the caterpillar's head, and smaller ones to make the body.
Stick on some googly eyes to make the face.
Salt Painting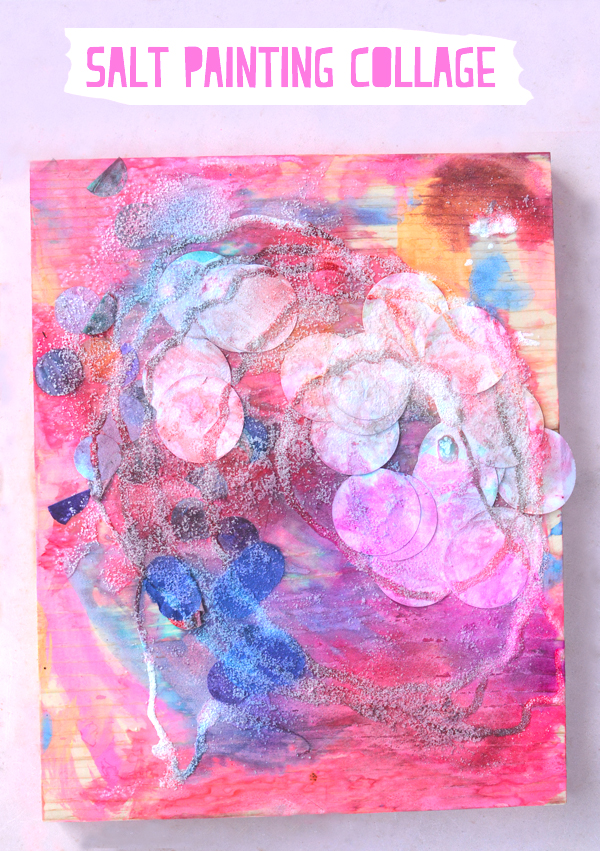 This spring art and crafts activity is a little more involved than some of the others, but it's still perfect for your little budding artist.
You will need:
Poster paints
Scrap wood (8×7 square if possible)
Sponge sander
Tissue paper
PVA glue
Liquid watercolour paint
Pipettes
Salt
Method
Before you let your little one handle it, pre-sand the wood.
Let your little one finish sanding the wood with the sponge sander. These are big enough for little hands to manage.
Paint the wood with poster paint. If necessary, mix it with water to thin it out a little.
Glue on different shapes and colours of tissue paper. Let your little one take the lead here to decide on different shapes, colours and placement.
Draw lines of PVA glue on the wood and shake salt over them. Wait a few minutes and then gently tap off the excess.
Use a pipette and drop liquid water colours on the salt lines.
Once dry, coat the wood in mod podge, or a light varnish.