Developing good mental health is just as important as physical and social development for your little one. Children's mental health is taking more of a front seat, which is extremely important in today's world. Here are our tips on how you can support your little one in their mental health.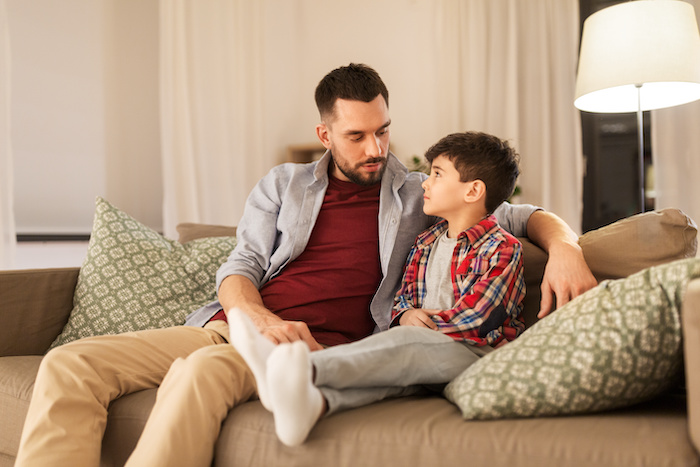 Positive relationships
Encouraging positive relationships between you and your child is a great step towards good mental health. This can be done by little things such as:
Telling your child that you love them every day.
Showing them that you love them through body language and non-verbal communication – eye contact, hugs, smiling, any positive body language.
Set aside time to talk with your child, and encourage them to talk openly and honestly.
Spend time doing activities that your child enjoys – baking, reading, watching a movie.
Teach stress management
Stress is a part of life, and there's no real way to avoid it. You shouldn't try to protect your children from experiencing stress, but instead teach them how to cope with it. Try to do this by discussing their emotions, and modelling good stress management behaviour for them. Remember that each child is individual, and that what works as stress relief for one, might not work for another. Work with your children to try out different techniques, such as journaling, painting, or baking, and let them find what works for them.
Going back to school
Now that children have been returning to the classroom after lockdown, they're bound to be feeling apprehensive and may be feeling overwhelmed or anxious with the changes. Talk to them about what they're looking forward to and what they're enjoying about being back in the classroom. It may be that they've missed their friends and it's exciting to spend time with them again, or perhaps they've missed out on practical work in school. Help them to find something to focus on at school.
Try to encourage them to keep using their stress management techniques. These coping strategies can help reassure them. You should also encourage them to take the return to school on a day-to-day basis. There's no need to look too far forward into the future, especially for those worried about falling behind due to missed schooling, instead we should all focus on the present.
Encourage positive self-esteem
Positive self-esteem can help your child cope throughout their lives. Praise your child, but try to use genuine, honest and realistic praise. Focus on praising things that they can control and work on, such as their efforts and achievements. It's also important to give your children the opportunity to have independent experiences, such as making their own lunch, or finishing a task by themselves. Children enjoy being able to do things by themselves, and it promotes positive self-esteem. If you do hear your child making negative sentences, don't automatically brush them off. Instead, try asking your child why they feel that way, and what could be done to make it better.
Watch for changes in your child's behaviour
With the pandemic, repeated lockdowns, and all the new changes we've all had to adapt to, mental health on the whole has been suffering. If you do see some changes in your child, there are resources that you and your child can access to find support. Organisations like Place2Be, YoungMinds, and Mind can offer in-school counselling for your child, and offer support and resources for you.